As a songwriter, guitarist, and engineer/producer with a diverse range of tastes and influences, Curt is usually involved with several projects at any given time. He is currently working with the following:
GRINGO FIFE [www.GringoFife.com] – Curt's main project. Curt teamed up with golfing buddy Tracey Tucker (vocals, acoustic bass) a few years ago to fill an acoustic gig that Tracey had, and since then they have played many shows together. Always a good time and a huge variety of songs. With the addition of the incredible BeatBuddy drum machine, the duo is more like a trio. Expect songs that range from stripped down acoustic to full band sound.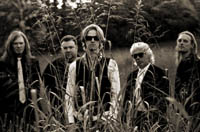 THE WILDFLOWERS [www.thewildflowersband.com] – Curt has always been a huge fan of Tom Petty's music, and joined this tribute band in February 2012 as lead guitarist. He produced the band's demo, and after much time spent rehearsing and recording, the band has been playing to full rooms all over the southeast, and outdoor events such as the 2013 SliceFest, and 2014's RewindFest in Pelham and Orange Beach Alabama. Now billed as "The #1 Tribute to Tom Petty" with good reason – they are.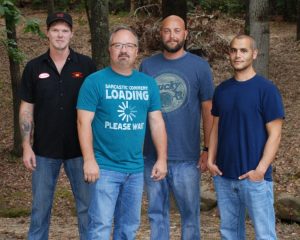 THE EMULATORS – [Facebook Fan page] Curt performs with this great group of guys a few times a year at weddings, private parties, festivals, and other events. A mixture of classic and alt rock, country, and some R&B.
SOLO – [Facebook Fan page] Curt's solo acoustic show. Definitely not just a guy strumming 3 chords. Expect to hear hits from Tom Petty, The Rolling Stones, The Beatles, Johnny Cash, and plenty of classic rock, and even some of his original songs.
Here's a list of Curt's prior and/or inactive bands. Some have actually reunited for the special show along the way: The Leftovers, BR549, Rowdy, Jager Muffin, Kaloc, Pluto's Return, Neon Samurai, King Zen, Mother Mercy, Voodoo Jones, Defiant Angel, Citizen Jayne, Traumatide, Empty Fall, Scream Sophie, Pyrate, Tyrant.